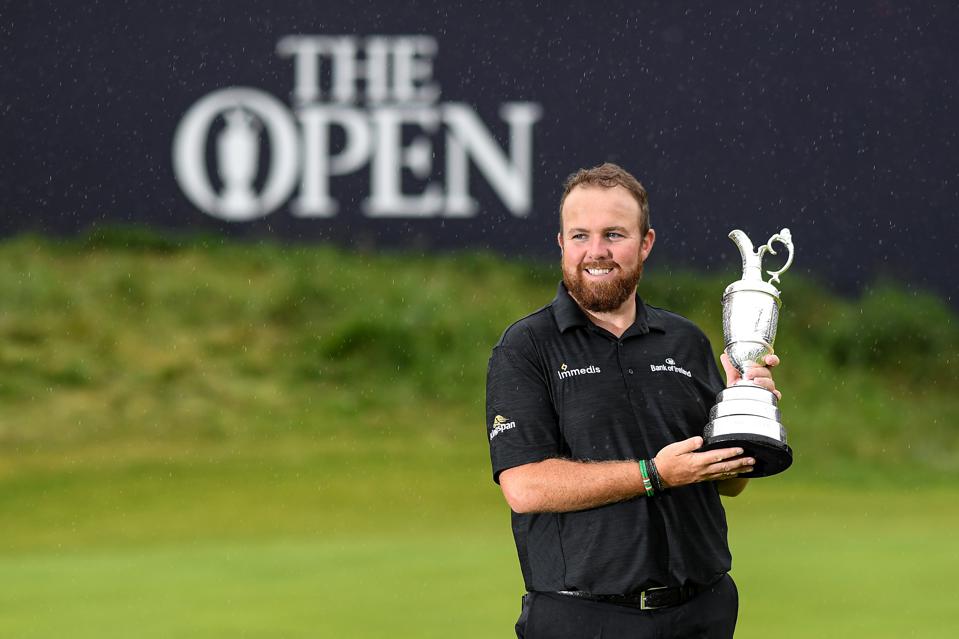 credit: Forbes
There are few years with a sporting calendar as packed as 2021, as many of the events that were cancelled in 2020 as a result of the coronavirus pandemic have now being rescheduled.
This includes golf's very own British Open, which was scheduled to be the final major of 2020 and will now take place at Royal St. George's Golf Course between the 15th and 18th of July.
With a purse of $10.75 million up for grabs, we're likely to see some intense competition amongst the sports leading names (potentially alongside a handful of plucky outsiders). But who are the key contenders, and is there value in backing an outsider to lift the trophy?
Historical British Open Insights – What Can Past Open Championships Tell Us?
The British Open has a rich and varied history, having produced 148 editions since its inception in October, 1860.
Overall, it has been played at 14 separate venues across Scotland, England and Ireland during this time, with the former hosting the British Open on 96 occasions throughout history.
This year's iteration will be held in England, of course, while it will also be the 15th time that the course at Royal St. George's will welcome players in pursuit of the Open crown.
Interestingly, we haven't seen a huge number of players claim multiple Open crowns, with only Tiger Woods, Nick Faldo, Padraig Harrington and Ernie Els having achieved this difficult feat since Greg Norman in 1993.
South African Els was the most recently player to accomplish this, when he won by a single stroke from Adam Scott at Royal Lytham and St. Annes back in 2012.
Interestingly, Woods (2005-2006) and Harrington (2007-2008) both captured successive championships over a four-year period, but we haven't seen a single repeat winner in the UK since.
Certainly, these statistics hint at just how difficult to win the British Open, with the tournament renowned for its challenging weather conditions and the complexity of prominent courses such as St. Andrews north of the border.
This can make it incredibly difficult to select a winner with any great degree of confidence at most British Open events, with this also borne out by the most recent list of winners and their published odds at the beginning of the tournament.
Between 2015 and 2019, American Jordan Spieth was the only winner to carry relatively short odds, as he commenced the open with a competitive starting price of 12⁄1.
However, 2016 winner Henrik Stenson lifted the jug with a starting price of 30⁄1, while Spieth's successor Francesco Molinari could be backed at around 25⁄1 when he triumphed at Carnoustie in 2018.
Incredibly, Zach Johnson won the 2015 iteration at prohibitive odds of 80⁄1, while Shane Lowry (who was victorious in 2019) claimed the Claret Jug having been priced at 65⁄1 from the outset.
The key takeaway here is clear; as the difficult conditions at the British Open create a more level playing field for the numerous competitors, making it more likely that a rank outsider could prevail over the course of the four-day Championship.
This is definitely something to keep in mind as a punter, while it also underlines the benefits of betting early and making the most of the extended odds-on offer.
Who are the Key Contenders in 2021?
Before we appraise the outsiders that could cause an upset at this year's Open, let's take a look at the players who are being widely backed to win in 2021.
Top of the list is Rory McIlory at 9⁄1, despite that fact that the Ulsterman has failed to win a major championship since landing his fourth such title in 2014. The only good news is that McIlory's last triumph came at the 2014 Open at Royal Liverpool, while the Irishman also recently claimed his first tour success in 19 months at Quail Hollow.
McIlroy will at least enter the Championship in form, although it's fair to say that world number three Jon Rahm (12⁄1) will also be confident of landing his first major title.
He'll certainly be hoping to build on an excellent 2020, which briefly saw him become the world number one for a couple of weeks before being replaced by rival Justin Thomas.
Perennial contender and former world number one Dustin Johnson also holds potential value at 14⁄1, but he continues to suffer with injuries having recently pulled out of this weeks' AT&T Byron Nelson tournament just a week shy of the US PGA Championship.
Johnson also turned 36 recently, while his extensive knee surgery in 2019 casts doubt over his ability to once again compete on the biggest stage.
There's certainly no obvious contender here, although if you did want to back any of the favourites, you'd be wise to make your move sooner rather than later in order to capitalise on relatively long odds.
But what about the potentially dangerous outsiders? Well, one of the first names that springs to mind is Matthias Schwab, with the dangerous Austrian considered to be one of the best up-and-coming iron players on the circuit.
He's also ranked eighth or better in strokes-gained approach on four of his last five starts, while he should have absolutely no issue at all with the cool conditions currently forecast for Royal St. George in June.
What's more, Schwab is priced at a hefty 150⁄1 to win the British Open, so he's well-placed to deliver on the trend for successful outsiders at Royal St. George this year.
The Bottom Line
There's no doubt that the British Open is one of the trickiest sporting events to predict, although there are clear and historical trends that may help you to make a more informed selection.
Before you place your wager, however, you'll need to compare prices in real-time to ensure that you get the best value for your hard-earned cash.
If you're an Irish punter who wagers in Euros rather than pounds, you should also focus on relevant sportsbook comparison sites like https://www.betinireland.ie/sports-betting/golf/ to ensure that you're getting accurate information.
Similarly, be sure to check out the full range of relevant betting markets available through different sportsbooks, as this will help to shape your betting strategy further!